Must Reads from Last Week
There will be no Must Reads next week as much of the NIPR Executive will be at the Green Party of Canada biennial general meeting in Vancouver.
BC Electoral Reform Referendum
Who do you trust in the electoral reform debate?
Take this week's poll in the Tyee. You are able to see the results so far, and it's clear at least Tyee readers do not trust the BC Liberals or local business leaders/lobbyists.
---
PR Fact Checker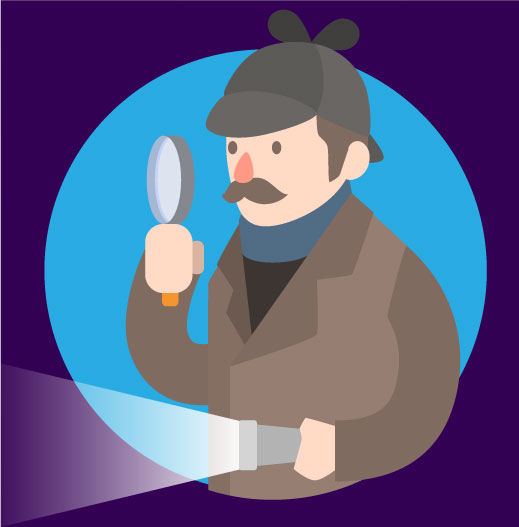 With so many questionable claims flying around in the context of the upcoming BC referendum, how can voters separate the beef from the baloney? In the heat of the debate over voting systems, passion often trumps accuracy, yet voters need access to reliable information to make good decisions.
To fill this gap, Fair Vote Canada BC is pleased to offer BC voters a proportional representation Fact Checker. This new website subjects claims made in the context of the referendum debate to scrutiny by a duo of academics with expert knowledge on the subject, Dr. Dennis Pilon and Dr. Brian Tanguay.
---
Women and the vote
---
Elections BC is investigating a right-wing group running anonymous ads attacking electoral reform
This blog has previously included articles from the Independent Contractors Business Association (ICBA) and their fight against electoral reform, and about the money that is arrayed against proportional representation in BC. Now Elections BC is investigating a group called Wake Up Vancouver which has not registered with Elections BC as a third-party advertiser but which is nevertheless running ads. Read more.
In fact, one of their Facebook posts references a Fraser Institute piece called "The Impact of Proportional Representation on British Columbia's Legislature and Voters." This report says, "Indeed, changing the electoral system to a form of PR would undoubtedly lead to both planned and unforeseen changes that would affect how the government functions, how public policy is made, and would influence representation and voter accountability, among other matters." To this you might say, "Well, of course; that's what we want – changes that affect how government functions and how public policy is made; changes that would influence representation and voter accountability." Those are good things, right? You would be wrong to think that the Fraser Institute sees those as good things. Read more.
---
Debate on PR
Here's a link to an electoral reform debate put on by Burquitlam Community Association between Susan Anton and Maria Dobrinskya. The video is 1 hour and 39 minutes long, so get comfy.
Locally
Webinar: Building momentum around the Sustainable Development Goals in Canada
DATE/TIME: September 25, 11-12:30 PDT
LOCATION:   Online webinar
Register here.
Join Alliance 2030 for a special webinar on the SDG Global Day of Action, September 25. Learn how Canada is moving forward on the UN Sustainable Development Goals following the 2018 High-Level Political Forum in July, where countries around the world gathered at the UN headquarters to evaluate their progress on the global goals. We will be hearing from the British Columbia Council for International Cooperation, Community Foundations of Canada, the Canadian Council for International Cooperation, and the newly-appointed SDG Unit within the Government of Canada.
Topics will include:
An analysis of Canada's Voluntary National Review and our progress to date

An update on Canada's new SDG Unit

Details on the launch of Alliance 2030, upcoming plans and ideas to grow our network

Next steps for the network to help advance the SDGs in Canada and contribute to the national strategy
---
Municipal elections
Which of our municipal candidates value sustainability? Decafnation did an article back in May 2018 about the pertinent questions to ask candidates. Happily, in the Comox Valley, we have the Comox Valley Sustainability Strategy (CVSS) that our four local governments adopted in 2010.
In the Valley, there will be an all-candidates meeting for the City of Courtenay on October 16 at the Sid Williams Theatre. Questions can be sent in advance, to Diane Hawkins at sdhawkins@comoxvalleychamber.com.  Comox voters will get to meet their municipal candidates at 7 p.m. on October 12 at the Comox Recreation Centre.
---
Elections have consequences
The Comox Valley Taxpayers Alliance are spending huge amounts of money, taking out full-page and half-page ads in the Comox Valley Record. They also now have a mail-out in which they are naming the Courtenay electoral candidates they support. If nothing else, this should give you a list of people to vote FOR – anyone the CVTA doesn't endorse.
Further on the Comox Valley Taxpayers Alliance, read this letter to the editor in the Comox Valley Record, September 20, 2018…and this letter from September 15, 2018.
---
Red Dress Awareness Campaign and Installation 2018
This year's installation is being hosted by the Village of Cumberland, with the support of Mayor Baird and Councillors, at Peace Park.
The Red Dress Awareness Campaign & Installation is hosted by the Kumugwe Cultural Society, The IHOS Gallery and The Transition Society with support from many organizations and businesses. The Red Dress Awareness Campaign seeks to recognize and inform the public about the increasingly high numbers of Missing and Murdered Indigenous Women and Girls throughout Canada. The REDress Project was started in 2010 by Metis artist Jamie Black to raise awareness about the Missing and Murdered Indigenous Women and Girls in Canada.
This year the Red Dress Awareness Installation at Peace Park will be welcomed by the community on September 29th at noon. We thank Mayor Baird and Councillors for their support in recognizing the need to bring awareness to this campaign and hosting the installation. 
If you would like to show your support it's as simple as hanging a Red Dress in your front yard or your place of business or store front. We encourage you to share this information with friends, family, co-workers and within your community so that they, too, will hang a Red Dress prominently for all to see. By hanging a red dress, we hope all Canadians will become part of the conversation about Missing and Murdered Indigenous Women and Girls.
Our vision and hope for this campaign is to have many other communities in British Columbia plan events around the week of September 30 so we encourage you to hang a Red Dress and show your support. 
For more information please contact: Lee Everson C. 250-702-6740
---
A Palestinian International Human Rights Lawyer's Perspective
Comox Valley residents interested in Middle East current affairs will have a unique opportunity to hear what is happening currently on the ground in Palestine from a respected international human rights lawyer.  Jonathan Kuttab will address the topic, "New Thinking for Post-Oslo-Palestine: Challenges & Opportunities." Kuttab's appearance on Vancouver Island is co-sponsored by Mid-Islanders for Justice & Peace in the Middle East, the Comox United Church Social Justice & Outreach Committee and Al Haq. 
DATE/TIME: Wednesday, October 3rd at 7 pm
LOCATION:   Comox United Church, 250 Beach Drive, Comox.
Admission is by donation; proceeds will benefit Just Peace Advocates, a Canadian-based international human rights law not-for-profit organization.
FMI:  250-331-9391.
Provincially:
Province commits $300,000 to help B.C. farmers obtain land
Issues of food security will become more pressing as global warming progresses, and as we continue to deplete our soils. The B.C. Land Matching Program is delivered by Young Agrarians, and will hopefully create more opportunities for young farmers.
---
BC budgets and cost overruns
According to Dermod Travis, if megaprojects were just seven percent over first estimates, voters would have reason to be thrilled. As it stands, though, the track record is very, very poor.
Excerpt: "Imagine Victoria's Johnson Street Bridge with a final price tag of $71.8 million (seven per cent over its initial budget of $63 million, rather than the more than $105-million final cost) or the Port Mann bridge at $1.6 billion, not its final price tag of $3.6 billion…There wasn't a peep of outrage from the Independent Contractors and Businesses Association (ICBA) when the Site C dam became a $10.7 billion project last December, a 22 percent increase over the 2014 estimate and a 62 percent increase over former premier Gordon Campbell's $6.6-billion estimate in 2010."
While reasonable cost overruns are acceptable given that some events are uncontrollable, outlandish cost overruns should be looked at closely and contracts reviewed to determine how much low-balling of cost projections is actually a factor in order to get the contracts.  
---
Site C: 
Action Appeal: Tell Premier Horgan BC Needs to Reset Its Site C Position
The huge gap between BC's supposed commitment to reconciliation and its egregious arguments for destroying the sacred Peace River Valley is outrageous. Please tell Premier Horgan that BC needs to walk its talk in court. Its arguments disrespecting Indigenous elders and minimizing irreparable harm to the Treaty 8 First Nations are simply unacceptable and insulting in this day and age. This feature helps you call Premier Horgan's office very quickly, with talking points that you can choose from.
---
Trans Mountain pipeline expansion
Part 1:  Kinder Morgan investors to reap profit from Canada's pipeline bailout
"Kinder Morgan Canada Ltd. is planning to return about $1.2 billion to shareholders from its sale of the contentious Trans Mountain oil pipeline to the Canadian government… Other key take-aways from the statement: Kinder Canada expects to maintain a dividend of $0.1625 per restricted share in the third quarter and expects to pay the dividend before the reverse split. For the fourth quarter, the first entirely without Trans Mountain, Kinder Canada expects its remaining assets in the pipelines and terminals segments to generate adjusted earnings before certain items, or Ebitda, of just over $50 million. The company expects to finish the year with little or no debt." Read more.
Part 2:  Federal Gov't shopping for a judge to help with Trans Mountain 'consultations'
"We must create international access for our resources and that's exactly what we're going to do promptly by listening and having meaningful consultation with Indigenous Canadians and considering environmental impacts that are so important," Morneau said in the House of Commons." Read more.
Part 3:  Alberta will not tolerate "legal game-playing"
The Federal Liberal government has said it will give the NEB 22 weeks to review the Trans Mountain pipeline but it won't tolerate legal game-playing. One could be tempted to ask, if it's legal how can it be game-playing, but we all know corporations constantly engage in legal game-playing when courts don't give them what they want. (See the story below on the Tslihqot'in and their struggle against the New Prosperity Mine.)
Part 4:  Three things you need to know about the Trans Mountain court decision
Watch this great video on the three things that epitomize the court's decision on Trans Mountain. It's short, succinct, and to the point.
---
BC Greens' anniversary quiz
Kind of a fun exercise, this quiz gauges your knowledge of the BC Greens and the 2017 election. It's pretty short, and has some interesting tidbits of information.
---
Localism might be more important than you think
This essay on the power behind buying local is an analysis of the influence of wealth or poverty on our consumer decisions and thus, indirectly, on care for the environment. As consumers, our purchasing choices are affected by our ability to pay. Consumer products made with care for the environment in mind inevitably cost much more, and thus many people cannot express their concern for the environment through their purchasing decisions. Being able to afford locally grown food at your local farmer's market is a luxury many, many people simply don't have. And yet buying local food – whether from the farm or from the sea – is the best way to make positive environmental change. The essay ends with, "The issue of how to make those choices more available and more affordable then becomes the next challenge, but challenges that may be surmountable if localism, the one clear message that might actually work, is something that enough people insist upon. Because, as every good capitalist knows, it all starts with demand." Check out other essays from The SeaLives Initiative.
---
Roe, rights and reconciliation: The Heiltsuk reclaim a fishery
This blog has referenced the Heiltsuk people before several times. This article talks about how the Heiltsuk "are wresting back control and management of their fishery and resurrecting ancient ways of harvesting that have supported one of North America's oldest fishing cultures since time out of mind." It connects with the article immediately above, about localism. First Nations are starting to demand that their ways are recognized and respected by the settler governments, and Canada's courts are starting to affirm their rights. Hopefully the days when governments – provincial or federal – can run roughshod over treaty rights and unsettled land claims and just outright steal the land or resource, or put in place some sham "meaningful consultation" are fast coming to a close. Read more.
Excerpt: "In fact, the Heiltsuk, and dozens of other tribes the length of the B.C. coast, have been warring with the colonizers of British Columbia in one form or another since contact. It was to unfetter access to abundant resources — forests, fish, wildlife, minerals — that colonial governments herded Canada's Indigenous people onto tiny reserves, welfared them as wards of the state, ignored their hereditary governance systems, and stole their children in what Canada's highest judge referred to in 2015 as attempted cultural genocide. British Columbia's First Nations have a lengthy list of grievances that only lately have begun to be taken seriously by the governments of Canada and British Columbia."
---
More on Reconciliation: Learning Indigenous place names
"The Vancouver Board of Parks and Recreation has passed Green Party Commissioner and Chair Stuart Mackinnon's motion to learn the names the Musqueam, Squamish, and Tsleil-Waututh people traditionally called areas that today fall under the jurisdiction of the board." Read more.
---
Tslihqot'in receive injunction to halt Taseko Mines' drilling pending court decision
A temporary injunction has been granted to the Tsilhqot'in Nation to stop an exploratory mining program in the B.C. Interior meant to resurrect the $1.5-billion New Prosperity mine. The Tslihqot'in have been fighting this for a decade. A spokesperson said, "…this people will never allow a mine to be built on an area they consider sacred, saying Teztan Biny and the surrounding area is equivalent to a church." Another site states, "There seems to be no end to the ways the Tsilhqot'in must defend their pristine territory at Teztan Biny (Fish Lake) from the plans of Taseko Mines Ltd. to turn it into an open pit gold and copper mine. The Tsilhqot'in National Government (TNG) has been fighting the company at every step. To date, Taseko has lost virtually every motion that it has brought. But that doesn't stop the onslaught."
Nationally:
The Green Party of Canada Biennial Convention is getting close
September 28-30, 2018. Read more.  Convention 2018 is Sept 28-30 in Vancouver! Join us and help us build for success in 2019. Check out the list of speakers so far.  An outline of the Convention schedule is available on the GPC website Info and registration here. 
There are many incredible speakers and a full slate of workshops to attend. (Click on the links for details.)
You can attend the entire convention or drop in to participate in two evening events open to the public.
The Opening Gala will feature keynote speeches from special guests BC Grand Chief Stewart Phillip and Thomas Homer-Dixon on Friday night. It starts at 7pm and tickets are just $20.
And the Green Banquet on Saturday also starts at 7pm (doors open at 6:45) and features the keynote address from Green Party Leader Elizabeth May! Tickets for this fabulous public event are $65.
Through his many books, including The Carbon Shift and The Upside of Down, Thomas Homer-Dixon has explored the linkages between the various challenges that face our modern society. Although he does not hold back, and faces the cold reality of our time squarely, he never releases his grip on the idea that in the midst of global climate breakdown there is hope. "People rarely acknowledge that an accustomed way of life is unsustainable. At least until there is a shock of some kind that causes them to change their lives in a dramatic way. Somehow we have to design our social systems so that they are more resilient. The one thing we can say about the future is that it will be marked by an enormous amount of surprise." (Many thanks to Thomas Teuwen and his Good Sunday Morning for this text.)
---
Inquiry into Muskrat Falls megaproject 'boondoggle' to begin in Labrador
Read more. If only we could get an inquiry into Site C.
---
Global warming
If you're on Twitter, watch Elizabeth May's speech in the House of Commons September 20.
---
 The 2019 Federal election
A possible GPC slogan for the 2019 election – what do you think?
Remember Global Warming?
     It's here.
           It's not too late…yet.
                  Get Green together
                        For our children's future.
Go to the NIPR website and add some comments.
---
More Canadians than ever support Green Party
This is a very informative article in terms of thinking about the 2019 election campaign. "Frank Graves, founder and president of EKOS research, said the Greens are running around 10 points nationally in their internal polls, up from their normal five- to eight-point range. This is the first time in recent memory the Greens have shored up this much support throughout the country." Read more.
On the other hand, a new Abacus poll opines that the Liberals will be hard to beat in 2019, if their support nationally remains at current levels
---
Reconciliation
Part 1:  What happens when you bring six outspoken, non-Indigenous Canadians into Indigenous homes and communities?
Part 2: An Alberta man willing to share his stolen land with a First Nations family
Not new, but newly discovered. Watch this video; it's truly heartwarming. Here's a CBC article from February 2018, as well, and a piece in The Guardian. We couldn't find anything more recent, sadly.
Part 3: 55 American English words derived from Algonquian languages
---
Gender Equality Week
September 23-29, 2018
…but no one is paying attention to Gender Equality Week
Gender Equality Week only came into being in Canada in June 2018. iPolitics wondered why no one was talking about the new bill, and decided the answer was "because people still don't really think progress towards gender equality is important…In 2016, women in Canada still earned over a quarter less than men, and half of women in Canada above the age of 18 had experienced sexual or physical assault. In 2010, while women spent 13.8 hours per week doing housework, men spent 8.3 hours. The Girl Guides of Canada report Women in the Workforce – Impact on Girls reveals that "issues like the gender wage gap, the under representation of women in corporate leadership roles and everyday sexism are influencing how girls view their own potential and the professional opportunities available to them."
Globally
The power of parity: Advancing women's equality in the Asia Pacific region
"From an economic perspective, trying to grow without enabling the full potential of women is like fighting with one hand tied behind one's back." Read more.
---
Sexual assault against women
Jian Ghomeshi is pleading that he's a "nice guy." Donald Trump is saying Dr. Blasey Ford can't be believed because she didn't report her assault to the FBI when she was 16 years old! And besides, Brett Kavanaugh is a "nice guy."
Excerpt: "The best essays that emerged from #MeToo depicted experiences of misogyny and sexual violence to be exactly what they are: messy, circuitous, agonizing. As Moira Donegan pointed out, the irony of sexual harassment is that it causes women to "spend hours dissecting the psychology of the kind of men who do not think about [their victims'] interiority much at all." One of the most gratifying parts of #MeToo has been the ability to finally have our side of the story told, in all the complicated layers that make women fully human, flawed and deserving of dignity too…We live in a society that roots for transformation. But we need to stop rooting for men like Jian Ghomeshi — and start rooting for the women who live in the aftermath of their actions."
---
More on sexual politics: Retailer pulls sexy 'The Handmaid's Tale' costume after backlash
In the age of #MeToo and #TimesUp, it's astounding that retailers are still so blind that they monetize, fetishize, and sexualize the oppression of women.
One tweet read, ""We're now beyond satire. There's nothing like fighting the patriarchy by sexualising a show about misogyny and rape." Read more. Kind of like fighting #GlobalWarming by building more pipelines.
---
Most of the world's biggest exporters are failing to punish corporations paying bribes overseas
Transparency International has released the 2018 edition of its Exporting Corruption report, rating countries based on their enforcement against foreign bribery under the OECD Anti-Bribery Convention. Canada is one of the countries that has declining levels of enforcement. Read more.
---
…and more on the theme of corporate capture of governments: Shell and Exxon's secret 1980s climate change warnings
"In the 1980s, oil companies like Exxon and Shell carried out internal assessments of the carbon dioxide released by fossil fuels, and forecast the planetary consequences of these emissions. In 1982, for example, Exxon predicted that by about 2060, CO2 levels would reach around 560 parts per million – double the preindustrial level – and that this would push the planet's average temperatures up by about 2°C over then-current levels (and even more compared to pre-industrial levels)… The documents make for frightening reading. And the effect is all the more chilling in view of the oil giants' refusal to warn the public about the damage that their own researchers predicted. Shell's report, marked "confidential," was first disclosed by a Dutch news organization earlier this year. Exxon's study was not intended for external distribution, either; it was leaked in 2015." Read more.
---
…and still more on corporate capture: 90 percent of the world's largest 200 industrial firms are using trade associations to oppose climate policy
Excerpt: "Nearly all of the world's largest 200 industrial companies have directly or indirectly opposed climate policy since the landmark Paris Agreement was signed three years ago, according to new research. Analysis by InfluenceMap, a UK-based think tank, examined the lobbying activities of 200 of the world's biggest companies and 75 of the most powerful trade groups and the links between them since December 2015. It found that 30 percent of all companies analysed have directly lobbied against climate policy in the last three years and that 90 percent of them retain membership to trade associations which have actively opposed climate policy around the world." Read more.
---
G7 promise to kill fossil fuel subsidies hangs over Halifax meetings
Excerpt: "Canada is the largest provider of fossil fuel subsidies in the G7, per unit of GDP, according toa recent study by the International Institute for Sustainable Development. The G7 pledged in 2016 to eliminate them by 2025. But last year the group dropped any reference to oil and gas handouts, and this year such references were similarly absent… Subsidies to the oil and gas industry have been shown by multiple studies — such as one recently by former government and business leaders, organized by seven countries — to "prop up the old, polluting, and socially unequal economy" and block real progress on climate action.
Canada's fossil fuel subsidies haven't been properly defined or studied by the government, and only partially addressed in legislation, according to a federal auditor general report in 2017. Ottawa said earlier this year it would undergo a joint analysis of fossil fuel subsidies with Argentina, but has said little since." Read more.
---
Global warming: Be part of the mass adoption of zero emission transportation
Read more and take the electric car pledge.
---
Global warming: Global historical temperature record
The 2 Degrees Institute has a graph that plots global surface temperatures going back thousands of years. You can select a greenhouse gas from the graph menu to compare temperature to historical carbon dioxide, methane, and nitrous oxide levels. The graph is customizable and can be resized, printed, or pasted into a website.
---
Post-crash economics: Have we learned nothing?
If you think economics is dry and boring, you're in for a surprise. Maeve Cohen is a crackerjack! Read more.
Excerpt: "To build a better society, we need undergraduate education that is pluralist, critical and relevant to society. Students should learn mainstream economics, but it should be juxtaposed with the myriad other schools of economic thought, such as ecological economics (which embeds the economy in the environment, rather than thinking of it as an externality), feminist economics (in which gender relations, and unpaid domestic labour, are integral to how the economy functions) or post-Keynesian economics (which proposes, among other things, that the size of an economy is determined by what people are able to buy, rather than by what they produce). Teaching multiple schools of thought will reveal the assumptions, benefits and weaknesses of various theories. Students should also learn economic history, and have enough knowledge of politics and philosophy to contextualize policy outcomes, or at least to understand that the Great Depression of the 1930s influenced Keynes's thinking. They need to gain experience in handling real-world data and recognizing the strengths and shortcomings of data sets and sources."
---
How are gender and environment connected? Look to grassroots work in Burkina Faso

Charles Tankoano leads a group of villagers in an information session in Eastern Burkina Faso
Charles Tankoano leads an organization called "Association d'Appui à la Promotion du Développement durable des Communautés, or APDC for short. Charles explained that the organization began in 2002, with the vision of promoting sustainable and equitable development in poor and marginalized communities in Eastern Burkina Faso through capacity building of individuals and villages. The areas of focus for the projects include food security, community health, female leadership and gender issues, environmental protection, drinking water supply, and adult literacy. Drinking water and adult literacy are addressed by APDC despite not having funding for these projects, as they realize that these two areas are critical to long term improvements." Read more.
---
---
DATE:  November 6-7, 2018
LOCATION: Singapore
Excerpt: "With the profound shifts in the global economy, the world needs a new global convening platform to reflect the influence of emerging economies, to address the future of public and private partnerships and to identify solutions for cross-border issues affecting us all. The forum's goal is to stimulate productive, fact-driven dialogue among participants in an effort to promote deeper understanding and develop actionable solutions on important global issues. We need real conversations that produce real change."
Michael Bloomberg, former mayor of New York, has started this new organization, which will have its inaugural meeting in November. They will be looking at global governance, trade, technology, urbanization, finance and capital markets, climate, and inclusion. We include this news in this blog only because there may be a glimmer of hope in their goals. On climate, the blurb reads: "Left unchecked, climate change threatens communities around the world with rising temperatures and sea levels….what actions will have the greatest impact on creating a sustainable future?" And on inclusion, they plan to "propose public-private solutions to a problem that is widening global inequalities. As global supply chains shrink, companies must rethink their social obligations."
---
Food security: Agroecology
Though there are differing definitions, agroecology is an ecological approach to agriculture that views agricultural areas as ecosystems and is concerned with the ecological impact of agricultural practices. (Merriam-Webster dictionary) On August 18, 2018, in Ottawa, FLEdGE, Lakehead University, USC Canada, and Just Food hosted a full-day workshop on the future of agroecology in Canada. Farmers, researchers, community organizers, and students discussed how to bring this international movement to Canada. Speakers came from around the world, including from La Via Campesina and USC Canada, and across the country, including the National Farmers Union and Indigenous voices, and worked together to build an agroecological movement here at home. Within Canada, FLEdGE stands for Food: Locally Embedded, Globally Engaged. This partnership builds on more than five years of evolving research partnerships with over 70 Canadian and International participants. FLEdGE has created an interactive map to help you to find FLEdGE sustainable food system projects in your area and to see how our network is connected.
Just Food is a grassroots, non-profit organization that includes staff, volunteers, community partners, members and funders. All projects are community-based. We seek direction from our broad community partners. We solicit feedback through our project advisory/ steering committees and through the monthly newsletter. All members are invited to meet formally once a year and provide feedback into the work of Just Food. Overall direction comes from the Board, with staff input. Just Food engages in food policy conversations at many levels. Just Food is a member of Food Secure Canada and Sustain Ontario. They also provide strategic and logistical support to the Ottawa Food Policy Council.
There is going to be a panel discussion on urban food security, food justice, and international agreements in October 2018. Over the last three years various international agreements have highlighted the need for greater coordination along the food chain and increased food justice in creating urban food security. These international agreements have set the stage for new urban food policy to emerge. At this panel discussion, food system experts from Wilfrid Laurier University, Carleton University, and the City of Toronto will explore how we can use the New Urban Agenda and other international agreements (SDGs and the Milan Urban Food Policy Pact) as levers for changing the food system. This is an interesting and important development.
Thought of the day: