Must Reads from Last Week
BC Electoral Reform Referendum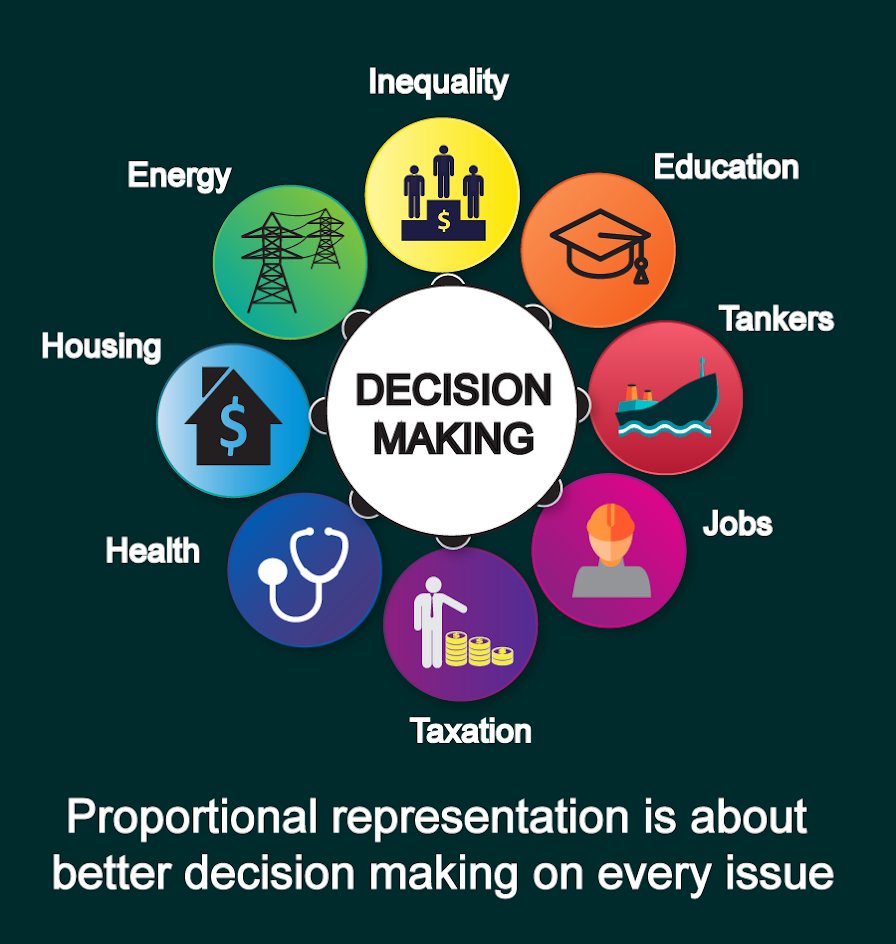 ---
New video explaining the three systems
---
The BC Conservative Party comes out on the side of clarity and honest discourse
Here's an absolutely stellar video from Justin Greenwood, Deputy Leader of the BC Conservative Party. Greenwood calls out the BC Liberals and their leader, Andrew Wilkinson, for the fear tactics they are using to defeat proportional representation. Greenwood goes through the ballot, demonstrating how simple it is, and he ends with a call for honest debate and discussion on the issue rather than the negative campaign the No side is waging.
---
…meanwhile, PR opponents are now in full-blown fear-mongering mode
---
Democracy in 2018
In this CBC Ideas program, Michael Enright explores the state and practice of democracy in 2018. Among others he interviews Christopher Cochrane, Associate Professor of Political Science at the University of Toronto. Cochrane proposes that what we need to do is to actually put forward policies that aren't necessarily deeply ideological but that take seriously our commitment to making people's lives better.
---
Understanding the referendum – information nights
DATE/TIME: October 13, 4-6 pm
LOCATION:   United Church, Cumberland (at Penrith & First)
DATE/TIME: October 15, 7-9 pm
LOCATION:   Fanny Bay Hall, 7793 Old Island Hwy 
DATE/TIME: October 27, 1:30-3:30
LOCATION:   Rotary Room, Florence Filberg Centre
Each of these information nights includes the "Would You Rather" exercise, which will help you discover what matters to YOU - what YOU value - in a voting system. Of course attending in person and participating in the exercise is best, but now you can also do the same exercise online. Share this site widely with your friends.
Jamie Deith, a systems designer, extremely knowledge on electoral systems, has created a quiz which leads you through an enlightening questionnaire to help determine what you value in a voting system, and identifies if you lean toward FPTP or PR. If you lean toward PR, this quiz will identify which of the three proportional systems in this referendum most resonates with your values. Be forewarned, you will have to do a simple math equation to prove you are human before you can access the site. This is because the opponents to proportional representation seem to be attacking proponent sites.
---
Sample ballots for PR systems
If you would like to check out sample ballots for the three PR systems in BC's referendum, check them out here.
---
Fact checker for proportional representation
Check out myths, misconceptions and untruths at this fact checker. In an effort to derail proportional representation, this fact-checking site was hacked twice, shortly after it first went up in June and again in September; check out that article here.
Locally
Our Water Future: Local Water Governance in the Comox Valley
DATE/TIME: Wednesday, October 10 - 7:00 pm
LOCATION:   Upstairs Hall, Filberg Centre, Courtenay
The Town Hall meeting could be the start of a conversation about watersheds and what citizens can do to help establish a model of community governance for our water. If the people who reside in a watershed are more involved in the decision making, we might enjoy better outcomes. The line-up of presenters includes Rosie Simms from the POLIS Water Sustainability Project, Bruce Gibbons founder of Merville Water Guardians and David Stapley. Two sources of more information: Council of Canadians and the Comox Valley Record.
---
K'omoks First Nation and CVRD sign historic water agreement

Photo caption – From left: Russell Dyson (CVRD), Bob Wells (CVRD), Bruce Jolliffe (CVRD), Chief Nicole Rempel (KFN), Melinda Knox (KFN), Tina McLean (KFN)
---
3L Stotan Falls development application denied
The Comox Valley Regional District (CVRD) has denied 3L's settlement node application. Read here and here.
---
…and just because: A spherical view of the Hakai Institute Calvert Island Ecological Observatory
A moment of beauty….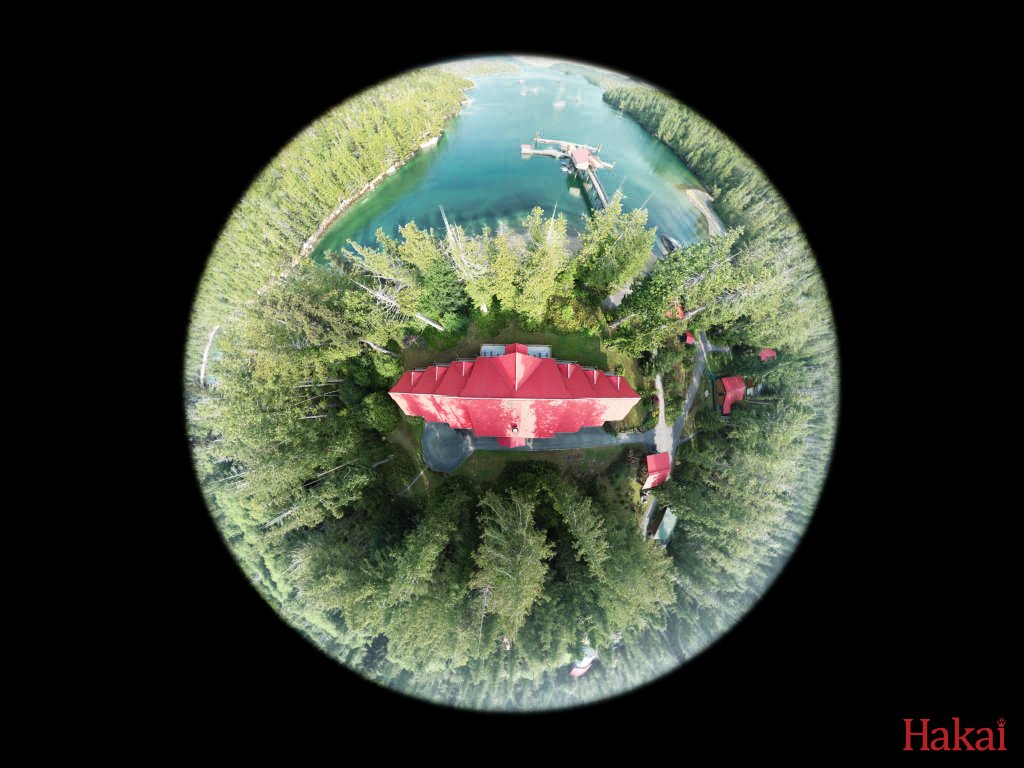 ---
Gay Pride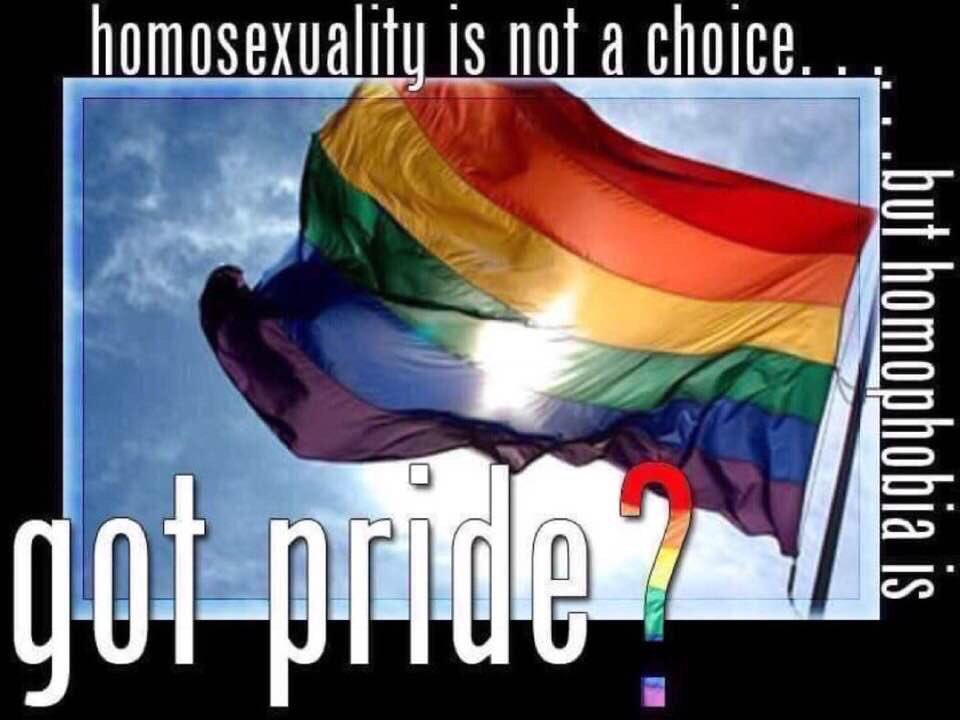 Part 1: In Chilliwack, five of 17 trustee candidates oppose lessons about sexual orientation, gender identity. Read more.
Part 2: Trump administration to deny visas to same-sex partners of diplomats, U.N. officials: Unmarried same-sex partners of diplomats from foreign countries stationed in the USA must now marry their partners in order to receive a diplomatic visa which poses a hardship for those from countries that don't recognize same-sex marriage and which may actually persecute same-sex domestic partners of diplomatic personnel. Only 12% of all countries recognize same-sex marriage. A former US Ambassador, denounced the Trump Administration's policy as "needlessly cruel and bigoted." Read more.
Part 3: Puck'er up: U.S. women's hockey star marries her former Canadian rival: Cross-border, same-sex love: "Meghan Duggan, captain of Team USA's Olympic gold-winning women's hockey team, married her longtime rival, Gillian Apps, a three-time Olympic champion and former forward for Team Canada." Read more.

Meghan Duggan poses for a portrait at the 2017 Team USA Media Summit on Sept. 26, 2017, in Park City, Utah.Rick Bowmer / AP file
---
Person's Day Lunch
DATE/TIME: October 17, 12:30 registration
LOCATION:   Conference Room level, Westerly Hotel
COST:             $25
The October 17 Person's Day lunch celebrates 3 milestones along the journey to equity for Canadian women. We honour the leadership of the Famous Five who fought for this status, winning the battle in 1929. All 16 women running for Mayor, Councillor, or Area Director and the 7 for School Trustee have been invited. Most will attend. Candidates will have opportunity to present, distribute election materials and meet women voters. MP Rachel Blaney and  MLA Ronna-Rae Leonard will be represented.
Provincially:
Site C: 
Part 1: Site C Dam Mistake Rally
DATE/TIME:  October 11, 12:30 pm
LOCATION:    Ronna-Rae Leonard's MLA office
                       5th and England, Courtenay
Part 2: Horgan government's position in Site C legal case needs a reset
This article is a call for people to contact our MLAs. There are reference points provided to give you some ideas. They provide email addresses and phone numbers for Premier Horgan and AG David Eby. Read more.
Excerpt: "There can be no lasting reconciliation while Indigenous peoples' rights are being trampled upon, diminished, and frozen in the past. There can be no trust in your government while the words you say to the public ring false in the court rooms…" – Grand Chief Stewart Phillip 
Part 3: Landslide near Site C prompts evacuation order Read more.
Update on October 4 (from Lindsay Brown): "The slide is still moving and it's also widening at the top. Audible groaning & sound of trees snapping. Experts have been warning against building a dam on this geology for decades. This slide demonstrates why."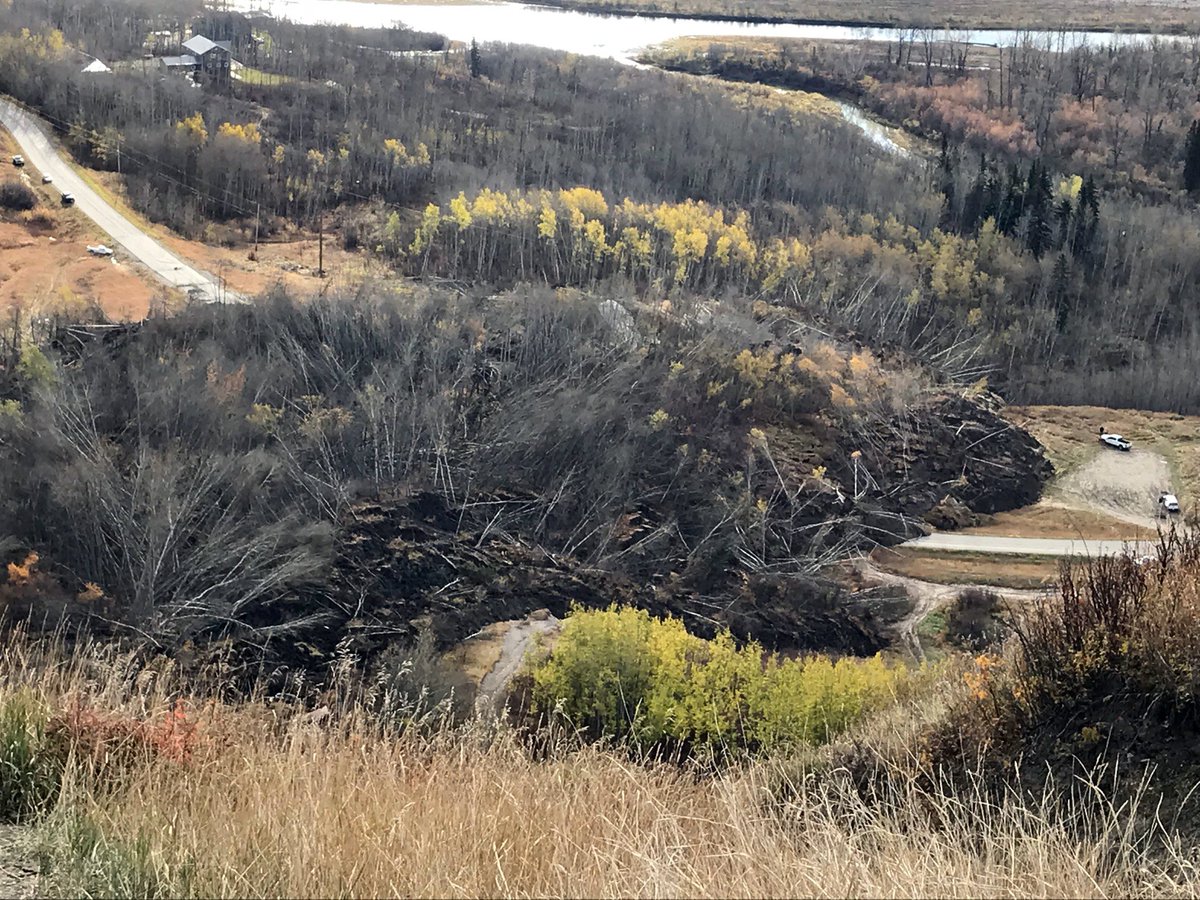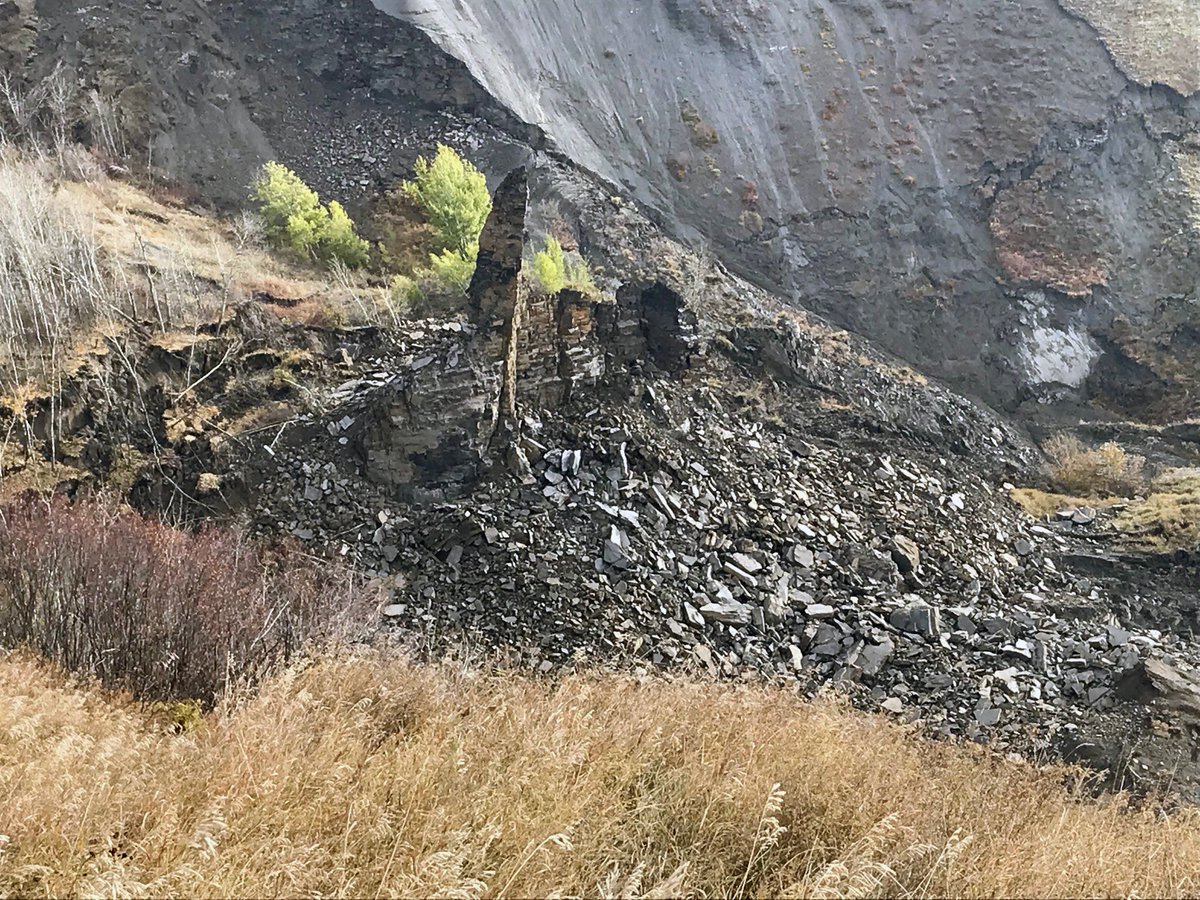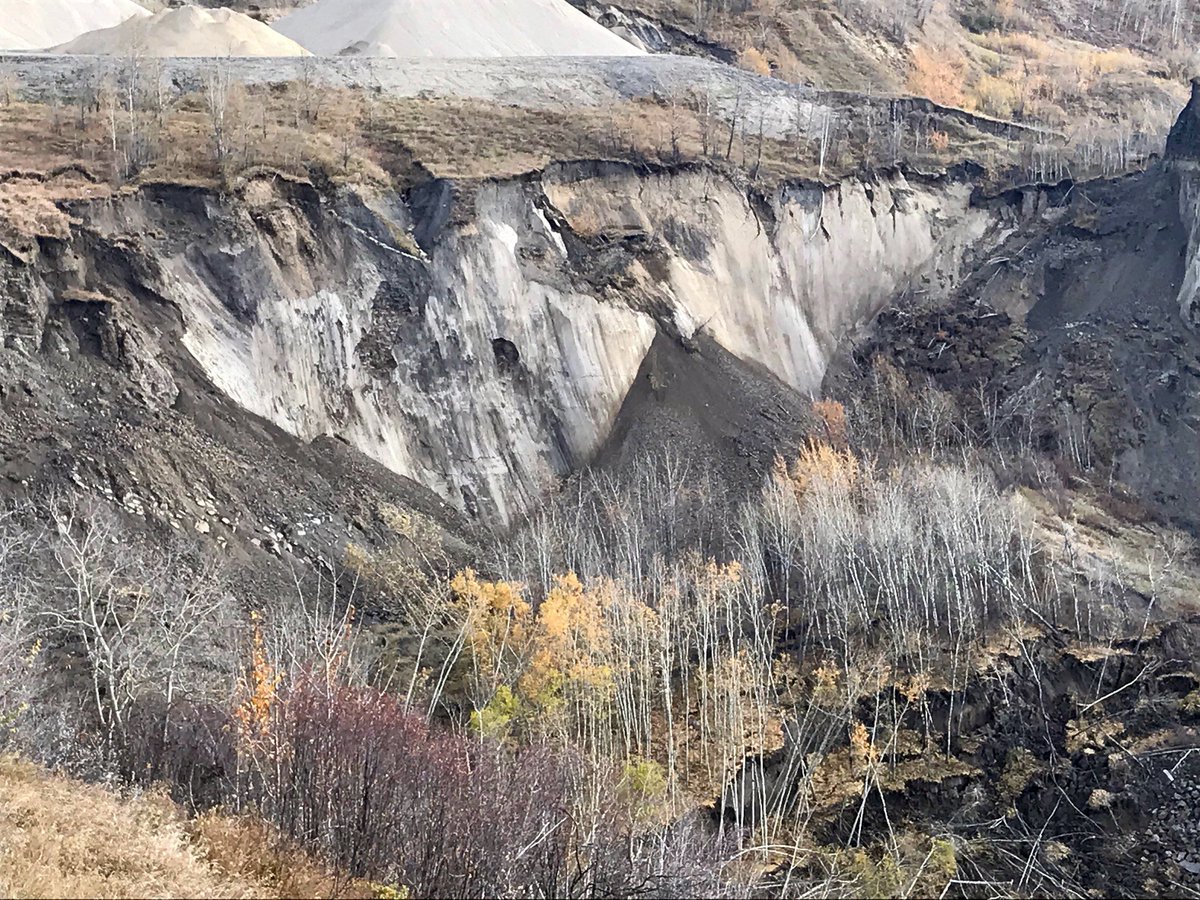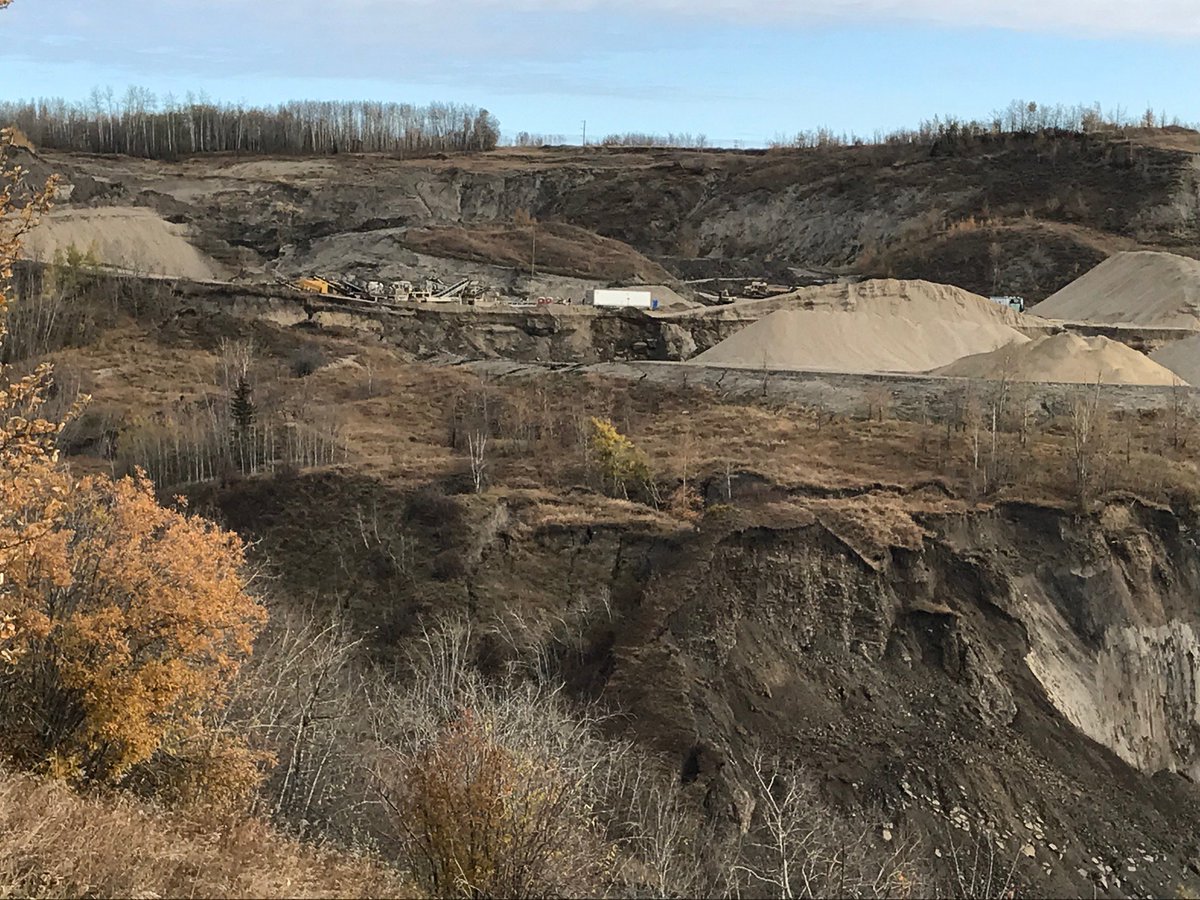 Part 4:  Site C and the mercury problem
Excerpt: "In 1982, at the first British Columbia Utilities Site C Hearings, the Peace Valley Environment Association presented evidence, which was apparently new to BC Hydro at that point, that creation of any reservoir is likely to result in predatory fish mercury levels in excess of the Canadian marketing standard of 0.5 ppm… BC Hydro has been studying the problem3 and the situation is not quite as clear or benign as their lawyer presented in court. For example, bull trout at 700 mm in length tested about twice as high as levels allowed to be sold in grocery stores. There is clearly a lot that is not yet known about the accumulation of mercury in fish" Read more.
---
Trans Mountain pipeline expansion
Part 1:  MPs Elizabeth May, Shannon Stubbs and Alexandre Boulerice debate the new Trans Mountain review on Power & Politics Watch here.
Part 2: Washington wants Canada to improve oil spill plan for U.S. spur of Trans Mountain: Oh, the irony. We don't even have an adequate oil spill plan for Canada's waters because why? Oh, that's right. DILBIT CAN'T BE CLEANED UP. Read more.
Part 3:  The BC Greens ask: Will the BC government withdraw from the equivalency agreement on the Trans Mountain project? Read more.
Excerpt: "Given that the provincial cabinet's approval of the Trans Mountain project relied on the same NEB report as the federal approval, and in light of the recent Federal Court of Appeal's ruling that the report was "impermissibly flawed", the BC Government has the opportunity to pull out of the Equivalency Agreement and conduct its own, independent environmental assessment."
Watch the video of Adam Olsen in question period
Part 4:  Liberals won't appeal TMX ruling, and name former justice to oversee new Indigenous consultations
This item includes a video by Amarjeet Sohi talking about this decision, in which he blames the Harper Conservatives for the sorry state of affairs they find themselves in now. Sohi said the government will redo consultations with all 117 Indigenous groups affected by the project. Former Supreme Court justice Frank Iacobucci has also been appointed to oversee these new consultations. Read more.
---
Stream of Consciousness online conversations
DATES/TIMES:
October 10, 6:30-8 pm Growing Young Farmers Society Growing young farmers on Vancouver Island.
October 25, 6-9 pm The Narwhal 2020 Vision 
November 7, 4-6:30 pm Indigenous Perspectives Society: Perspectives to Action.
---
World Rivers Day
"Rivers are the arteries of our planet; they are lifelines in the truest sense." (Mark Angelo), from World Rivers Day site.
---
FRACKING and LNG:
Part 1: LNG plant in Kitimat to go ahead? It is incompatible with BC's climate obligations: Read more.
Part 2: LNG plant: Why Justin Trudeau and John Horgan could be putting their careers on the line today: Read more.
Excerpt: "At what point are CBC's Stephen Quinn or Global's Chris Gailus going to consistently declare that rising greenhouse gas levels lengthen B.C.'s forest fire season, just as a matter of course when reporting on this issue?
When are CKNW's Simi Sara or Breakfast Television's Riaz Meghji going to connect increasing flooding in B.C.  to rising greenhouse gas emissions every time this topic comes up in one of their broadcasts?
Why doesn't Vancouver's Mi-Jung Lee more frequently link the words "greenhouse gases" to catastrophic horrors, like the hurricanes and typhoons that blasted the U.S. east coast and southern China last month? Coverage of these crises was mostly devoid of any talk of climate change."
Part 3: LNG plant: Tsunami hazard, possible fault line discovered near Kitimat
This article is from 2012 and was published in the context of the Northern Gateway pipeline. Read more.
Excerpt: "A scientific paper by the Geological Survey and the Department of Fisheries and Oceans says there were once two giant landslides on Douglas Channel that triggered major tsunamis and that the landslides were possibly caused by an earthquake on the fault line."
Part 4: LNG plant: From the "First Nations in BC Knowledge Network:" Foolish leaders and LNG: An excellent post by Judith Sayers.
Excerpt: "I cannot help but reflect this morning on what foolish leaders we have at the head of Canada and BC… If anyone thought Trudeau and Horgan were visionary leaders that would bring positive change to Canada they are sorely mistaken…I was appointed to BC Climate Solutions and Clean Growth Advisory Council that was announced shortly after the election of the BC NDP government. I was excited to work with a group of like-minded individuals that would work on solutions to climate Change and make strong recommendations to government to actually make effective changes to slow down or stop climate change.
But then in December 2017 the BC government announced they would proceed with the Site C dam that would create more GHG. I was devastated that a government I thought would kill the dam decided to proceed with it. I told the Minister I wasn't sure I could remain on the advisory council in light of this decision. Could I work with a government that had these kinds of values?  I took a couple of months to think on this and couldn't bring myself to attend these meetings any more.
Then early in the new year, they announced they were in favour of LNG and promoting it. I knew then that I had to step off this council. How could I put considerable time, energy and expertise in a group that was trying to achieve solutions when the government was working against us to increase GHG." 
Part 5: LNG plant: How this man's legal challenge could stall LNG Canada"  A true David-and-Goliath story. Read more.
Nationally:
The Green Party of Canada Biennial Convention
There were five NIPR members at the convention in Vancouver. It was a very intense time, absolutely jam-packed with workshops and meetings. 
From Thomas Teuwen's September 30, Good Sunday Morning: "This weekend, Greens from across the country and around the world gathered in Vancouver for our bi-annual convention to talk about the urgency of our time. They debated the policy proposals that are before the membership but also explored the opportunities that await. Grand Chief Stewart Phillip challenged every one of us to reach for the bar that Elizabeth has set for us. Thomas Homer-Dixon inspired us to be the champions of a story that faces the realities of our time but embraces a future of hope. Caroline Lucas reminded us that what sets Greens apart is our commitment to the people. We do politics with them, not to them.
And of course the highlight of the weekend had to be Elizabeth's keynote address. Leaving not a dry eye in the room, this barn-burner was the climax of the convention. "We that embraced the opportunity to unite Canadians around a new narrative of hope, grounded in fact, and energized by passion."
Less than a week after the election of the latest Green caucus in New Brunswick, we saw elected Greens from across the country stand shoulder to shoulder on stage. They joined with convention goers to build networks of engagement and a vision of a world where we can all rest assured that our granddaughters will have granddaughters. But they represent just the beginning."
Now the BGM is over and it's time to get started planning for the 2019 election!
---
Alberta has a new Green Party leader!
Meet Cheryle Chagnon-Greyeyes, the first Indigenous woman to lead a political party in Alberta. Several of the NIPR Executives who were at the Convention got to meet Cheryle. She is an absolutely delightful woman who gives GREAT hugs! Read more.
---
The 2019 Federal election
And here's one person's take on activism:
13 essential questions for election candidates
This excellent list of questions is from the Alternatives Journal, issue #41 in 2015. The questions are just as applicable in 2019.
---
Reconciliation
Part 1:  Orange Shirt Day: Read more. This site also has videos of St. Joseph's Residential School in Williams Lake. There were events across Canada in September, and many attendees at the GPC convention wore orange shirts..
Excerpt: "Orange Shirt Day is a legacy of the St. Joseph Mission (SJM) residential school commemoration event held in Williams Lake, BC, Canada, in the spring of 2013.  It grew out of Phyllis' story of having her shiny new orange shirt taken away on her first day of school at the Mission, and it has become an opportunity to keep the discussion on all aspects of residential schools happening annually. 
The date was chosen because it is the time of year in which children were taken from their homes to residential schools, and because it is an opportunity to set the stage for anti-racism and anti-bullying policies for the coming school year.  It also gives teachers time to plan events that will include children, as we want to ensure that we are passing the story and learning on to the next generations.
Orange Shirt Day is also an opportunity for First Nations, local governments, schools and communities to come together in the spirit of reconciliation and hope for generations of children to come."
Part 2: Vancouver park board passes motion to learn Indigenous place names. Read more.
---
Young Reporters for the Environment Canada Eco-Journalism Competition for Youth - 2018 WINNERS!
Thanks to Environmental Defence, youth from across the country investigated solutions to plastic pollution in their communities, and shared their findings through video, photography, and writing. Read more.
---
Elizabeth May calls for emergency debate on threat to marine life in Gulf of St. Lawrence
Elizabeth May is asking for an emergency debate on new scientific research that has identified a serious threat to all marine life in the Gulf of St. Lawrence.
"The report on this research provides truly shocking reading," said Ms. May. "The authors say that the results 'provide strong evidence that a major, centennial-scale change of the Labrador Current is underway.' They confirm that the rapid loss of oxygen in the Gulf of St. Lawrence could lead to the loss of all marine life in the gulf." Read more. Addendum: On October 2, May tweeted that, "Speaker rules that the climate threat to Gulf of St. Lawrence not an emergency. So whole day moves to CPC on punishment of one prisoner."
---
Citizens' Climate Lobby Canada
Citizens' Climate Lobby Canada (CCL Canada) held an 'education call' with Kevin Taft (Oil's Deep State) on September 23, 2018. CCL is an American lobby group is non-profit, non-partisan, and grassroots. You can read more about them here.
Globally
Making the business case for climate action
---
Climate study 'pulls punches' to keep polluters on board
Excerpt: "Warnings about the dangers of global warming are being watered down in the final version of a key climate report for a major international meeting next month, according to reviewers who have studied earlier versions of the report and its summary. They say scientists working on the final draft of the summary are censoring their own warnings and "pulling their punches" to make policy recommendations seem more palatable to countries – such as the US, Saudi Arabia and Australia – that are reluctant to cut fossil-fuel emissions, a key cause of global warming." Read more.
This Special Report on Global Warming of 1.5C was commissioned following the Paris Agreement in 2015. Since then the world has gotten Donald Trump and Canada has gotten Justin Trudeau who is telling Canadians the way to reduce greenhouse gases is to increase resource extraction.
---
Standard Chartered Bank rules out new coal…everywhere!
"Standard Chartered bank today [September 25] updated its policy on lending to power generation, ruling out new coal power plants anywhere in the world. It confirmed the bank would no longer directly finance "any new coal-fired power plant projects, including expansions, in any location." Read more.
---
The Republic of Marshall Islands 2050 climate strategy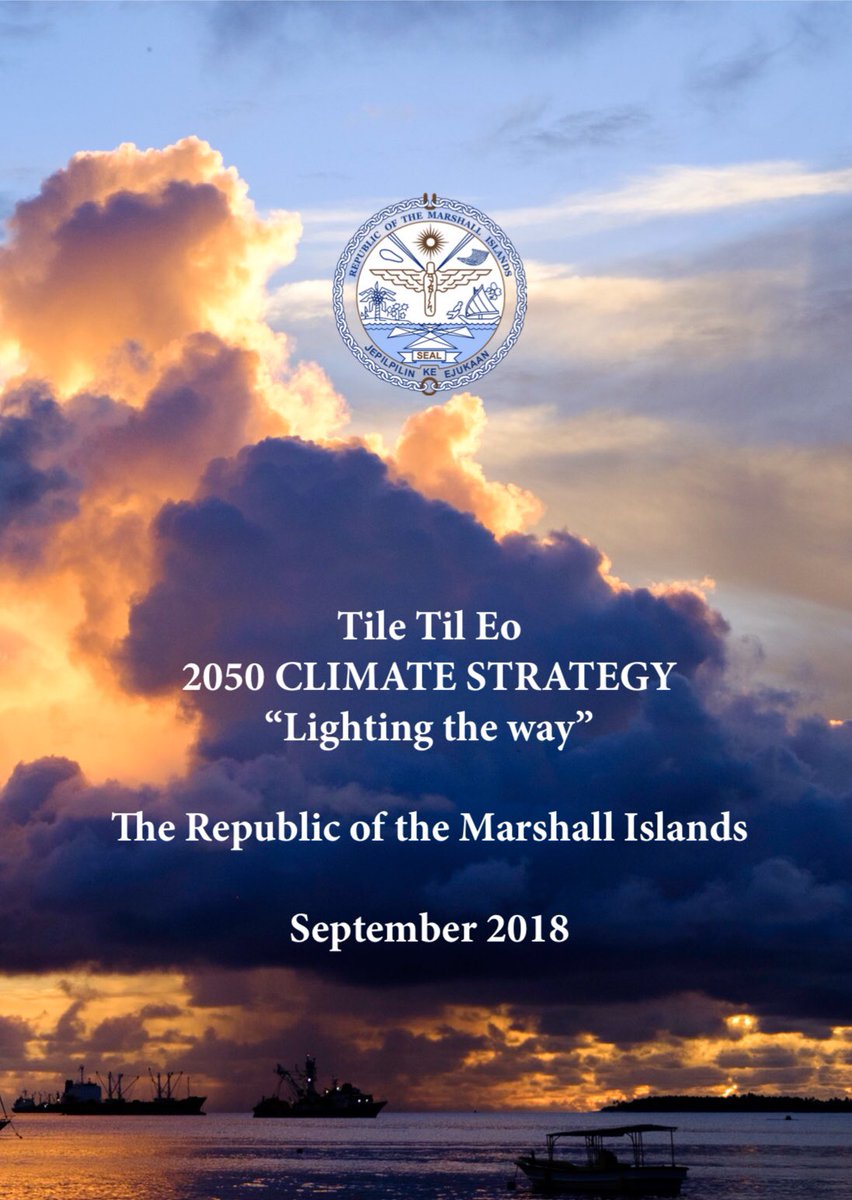 "The Marshall Islands has published our 2050 Tile Til Eo "Lighting the Way" Climate Strategy to get us to net zero emissions & to help increase the ambition of our Paris targets. If we can do it, so can others - especially the big emitters." Read more.
---
A farmer in Australia is denied access to water while a mine is licensed to take 12.5b litres
"A farmer has been denied access to a river system Adani plans on drawing 12.5 billion litres of water from in what activists are calling a "double standard", documents obtained under freedom of information laws show." Read more.
---
…and then: Trump administration sees a 7-degree (F) rise in global temperatures by 2100
…but they think there's no point is trying to do anything about it. Read more.
Excerpt: "Last month, deep in a 500-page environmental impact statement, the Trump administration made a startling assumption: On its current course, the planet will warm a disastrous seven degrees by the end of this century…But the administration did not offer this dire forecast, premised on the idea that the world will fail to cut its greenhouse gas emissions, as part of an argument to combat climate change. Just the opposite: The analysis assumes the planet's fate is already sealed."
---
…to which Rolling Stone asks: Why aren't we talking more about Trump's nihilism?
About the report mentioned above, journalist Matt Taibbi says, "Now comes this Linda Blair-style head turn. The NHTSA report deftly leaps past standard wing-nut climate denial and lands on a new nihilistic construct, in which action is useless precisely because climate change exists and is caused by fossil fuels. The more you read of this impact statement, the weirder it seems. After the document lays out its argument for doing nothing, it runs a series of bar graphs comparing the impact of various action plans with scenarios in which the entire world did nothing (labeled the "no action" alternative)." Nobody would believe this if it were put in a futuristic novel, but this isn't fiction. Read more.
---
…but do not despair: A case for the future: 21 youths challenge U.S. energy policy in court
On October 29, 2018, 21 youth will confront the U.S. federal government in court. They are holding rallies at the federal courthouse in each state to be a part of the #TrialoftheCentury and support these young climate warriors in Juliana v United States. "Our freedom depends on a climate system that will sustain human life. Let's show the government that it has a duty to prepare and implement a Climate Recovery Plan to protect our basic and most fundamental rights! These brave youth need you to stand with them. We want the world to know that it's not just these 21 young people demanding a Climate Recovery Plan, it's the American people demanding a Climate Recovery Plan!" Read more.
---
Women Warriors
Part 1: Ruth Bader Ginsburg helped shape the modern era of women's rights – before she went to the Supreme Court: Read more.
Part 2: Pledge to stand up against sexual violence in politics
Young women are entering political institutions at high rates; however, this does not translate into the number of women candidates, elected officials, or in senior leadership within political institutions. With more than 80% of young women with a median age of 25 leaving politics due to experiencing sexual violence, we must make a collective commitment to challenging gender-based violence and sexism in Canadian politics.
Are you committed to preventing sexual violence in political institutions? Take the Pledge
Part 3: Ugandan Women Greens
The Ugandan Women Greens have a Facebook page. They believe that:
1. Women have the right to equal respect, responsibilities, opportunity and rewards in society.
2. Women have the right to enjoy equality to men in all spheres of society and their human rights, experience, knowledge, work and other contributions to society should be recognized and valued equally to men.
3. Women have the right to equal access and participation in decision making processes in all areas of political, social, cultural, intellectual and economic life.
4. Women have the right to live free from harassment, fear, violence and abuse.
5. Women should be enabled to lead in the development and implementation of public policies, programs and services that affect them.
6. Women have the right to receive equal pay for work of equal value, and any unpaid caring responsibilities should be acknowledged and properly valued throughout their lifetime.
7. Women have the right to live free of direct, indirect and systemic discrimination.
8. Women have the right to informed choices about all aspects of their lives, including education, health, sexual identity, reproductive health, birthing and child-rearing, and how they balance participation in paid work with career responsibilities.
9. The unpaid caring work of women, such as child-raising, is undervalued throughout women's lifetimes. All parents should have the opportunity, employment protection and encouragement to be primary careers for their children.
10. Long term, fundamental cultural and social change is required to end the systemic disadvantage currently faced by women.
Part 4: Improving gender data to make every woman and girl count
"Only 13 per cent of countries in the world allocate budgets for gender statistics—data that can tell us about the lived experiences of women and men, and the differences in those experiences. Whether it's education and employment or health and poverty—without gender-differentiated data, policy-makers are missing significant information about the state of women and girls, what's working and what's not." Read more.
Thought of the day:
"If you were born with the weakness to fall, you were born with the strength to rise" ― Rupi Kaur, Milk and Honey