Must Reads from Last Week
Editor's Note:
There wasn't meant to be a Must Reads this week. I am still navigating my way through 500 emails since my partner and I returned from taking our granddaughter to the Grand Canyon, Antelope Canyon and Sedona. (Yes, we bought carbon offsets, which was a very interesting exploration in itself.) But, having returned to very fast-moving news cycles I decided that I simply couldn't impose a blog that would be approaching 30 pages long! (Megan Ardyche)
Locally
Comox Valley: Initiative strengthens role of nature in protecting drinking water
This is really good news for the Comox Valley. The Town of Gibsons has already instituted this method of incorporating and valuing natural assets in maintaining healthy drinking water.
"Several communities in the Comox Valley and the K'ómoks First Nation launched a $367,500 multi-year initiative with the Municipal Natural Assets Initiative (MNAI) this week to help better understand, measure and manage critical drinking water services provided by nature…The Municipal Natural Assets Initiative was originally a partnership between the David Suzuki Foundation, Smart Prosperity Institute, the Town of Gibsons and Brooke and Associates Consulting, and now operates as a not-for-profit society. It offers solutions to the problems of aging infrastructure and ecosystems decline facing Canadian municipalities. It does so by supporting municipalities to integrate natural assets (e.g. floodplains) into core asset management and financial processes. This means that natural assets are understood, managed and valued by municipalities in terms of the services that they can provide (e.g. flood management)." Read more.
Provincially
Glyphosate: BC Liberal MLA calling for ban on glyphosate in BC forests
Great news! "Prince George-Mackenzie MLA Mike Morris is working on a private-members bill to ban the use of a controversial chemical on provincial forests. Morris is targeting herbicides containing glyphosate, which forest companies use to kill aspen and other broadleaf plants in areas that have been logged and replanted with trees of commercial value." Read more.
---
B.C. left holding massive bill for hundreds of orphan gas wells as frack companies go belly-up

Werring travelled across B.C. documenting oil and gas sites. He told The Narwhal there is virtually no research done in B.C. on the impacts of leaking frack water ponds on groundwater. Photo: John Werring

Werring said he documented sites downslope from leaking fracking wastewater ponds where all vegetation was dead. Photo: John Werring
The Narwhal reporter Sarah Cox sure does have a nose for a story. Even amongst stacks of boring receivership documents and pages upon pages of filings with a regulatory body, she'll hone right in on the scandal. That was certainly the case when Sarah learned about a giant, leaking frack water pond about 400 kilometres north of Fort St. John, in northeastern B.C.
B.C.'s Oil and Gas commission ordered a company called Predator to clean up that toxic mess but, despite 20 months passing, that order had not been followed. It turns out Predator long ago sold its oil and gas properties to a Calgary-based company called Ranch, which has since gone into receivership. Ranch left behind much more than a leaky wastewater pit. The company shrugged off 700 inactive oil and gas wells and a whole lotta debt (we're talking millions). In the course of her research, Sarah found that the story of Ranch's insolvency isn't a one-off. In fact there are hundreds of additional wells across B.C. that have been orphaned by delinquent corporations.
And guess who gets left with that ballooning liability? As Sarah found, the average cost to clean up a single inactive well site is $375,000. When you multiply that figure by all of B.C.'s lingering frack sites … well, it ain't pretty. The estimated cost of clean up for the province's inactive wells comes to a staggering $114 million, even before you add in the hundreds of wells left behind by Ranch. Be sure to read Sarah's deep dive into what she refers to as the gas industry's version of a dine and dash.
---
Trans Mountain Pipeline: BC seeks judicial approval from Court of Appeal to regulate heavy oil shipments
The BC NDP seem confused, or perhaps schizophrenic. One day they're in court to stop bitumen shipments through TMX, ostensibly to protect the environment," and the next they're giving millions in tax subsidies to LNG.
Excerpt: "British Columbia will be in court Monday [March 18] to test whether it can say "no" to the federally owned and regulated Trans Mountain pipeline expansion project. The trial in the B.C. Court of Appeal will turn on constitutional law. Pipelines and railways that cross provincial boundaries, in Canada, are under the authority of the federal government, but B.C. argues that it has a responsibility to protect the environment within its borders. The province is seeking judicial approval of draft regulations that would allow it to limit any increase of heavy oil being transported through the province, whether by pipeline, rail or highway." Read more.
---
Trans Mountain Pipeline: Canada considers 'emergency' warning from scientists that could complicate Trans Mountain pipeline expansion
"The Trudeau government has been weighing scientists' "emergency" warning about an endangered species for more than a year in a case that could have serious implications for the proposed Trans Mountain pipeline expansion." Read more.
---
LNG: CEO of LNG Canada speaking on their pipeline
"I do not see a single scenario that would cause the construction of this pipeline to be stopped." Oh really? So, First Nations be damned, it's full speed ahead right? Sounds just like Justin Trudeau when he said, about Trans Mountain, "This pipeline will be built." I think the Wet'suwet'en have a different idea. Read more.
---
LNG: It turns out LNG has no requirement to hire locally
This is an interesting exchange between Andrew Weaver and Carole James. Weaver is trying to get an answer on whether or not the BC NDP have actually included a way to enforce LNG's hiring of British Columbians in their Kitimat project. Read more.
---
Site C: The connection between SNC-Lavalin and Site C
In this article by Joyce Nelson (author of Banksters), we get some of the connections between SNC-Lavalin and Site C. "Tracking SNC-Lavalin's involvement in Site C during recent years has been difficult, but Charlie Smith, editor of The Georgia Straight, has filled in some of the missing information." Read more.
Also check out this 2016 article on Site C and its relationship to NAFTA: "It is of the upmost importance to note that, once impounded behind the dam, the Peace River is subject to NAFTA as a water commodity, thus putting the people of Canada at risk of loosing water rights if privatization of BC Hydro occurs. One might reasonably question BC Hydro's managed fiscal state of '$18.1 billion in approximate debt' as being a primer for manufactured privatization to occur. The only potentially saving factor in the political manoeuvring behind Site C and Continental Water Sharing is the fact that the Province of British Columbia is located on un-ceded territory. The Governments' title to water is, therefore, invalid and any quiet agreements made by our politicians with regard to NAWAPA would not be recognized under International Law despite corporate interests involved."
---
First Nation attempts to halt drilling at B.C. lake considered sacred

Tsilhqot'in healer, elder Gilbert Solomon, on the shores of Teztan Biny or Fish Lake, where Taseko proposes putting its New Prosperity Mine. (Tsilhqot'in National Government)
"The Tsilhqot'in First Nation in British Columbia's Central Interior says it will seek an injunction from the province's top court in order to halt the start of drilling at what it considers a sacred lake on its territory. The Nation is against a plan by Taseko Mines to begin drilling…in a bid to protect Fish Lake, known as Teztan Biny in its language. Taseko's proposed New Prosperity Mine…was approved for development by the provincial government in 2010 and it issued a drilling permit in 2017 for the company to collect geotechnical information. The Tsilhqot'in challenged the permit in the appeal court, but it upheld a lower-court decision on March 1, and now the First Nation says it will attempt to have the Supreme Court of Canada hear its case. The federal government had twice rejected the mine, citing damage to fish and fish habitat." Read more.
UPDATE: April 1, 2019
"Williams Lake, BC: The Tsilhqot'in Nation welcomes an injunction granted today by the B.C. Court of Appeal against an exploration permit issued by British Columbia to Taseko Mines Ltd. (TML) for an extensive drilling program in the area. The injunction prohibits TML from carrying out the drilling program until the Supreme Court of Canada decides whether to hear an appeal on British Columbia's decision to approve the drilling program. In oral reasons today, the B.C. Court of Appeal emphasized that this appeal could raise new and important issues of law,  because it would be the first time the Supreme Court of Canada addressed Canada's duties of consultation in the context of proven Aboriginal rights. The drilling program at issue in this appeal would have serious impacts in one of the only areas in Canada that is subject to a court declaration of proven, unceded Aboriginal rights to hunt, trap and trade." Read more.
---
BC Greens 2019 convention
DATES: June 7-9, 2019
LOCATION: Anvil Centre, 777 Columbia St, New Westminster, BC V3M 1B3
Google map and directions
Check it out here.
---
What's the difference between low-carbon and a zero-carbon future? Survival.
"Governments, media and industry use 'low-carbon economy' frame to continue business as usual." Read more.
Nationally
Elizabeth May addresses Daughters of the Vote
"These brave and accomplished women from across Canada have so much to contribute to our society. I can not wait to see how far they go!" Watch this moving video.
---
Elizabeth May on changing the climate for peace
Watch/listen to Elizabeth May's address to the AGM of Conscience Canada: Canadian Taxpayers Against War. This is a Facebook video; the YouTube version doesn't seem to be available.
---
Elizabeth May on Canada warming faster than the rest of the world
"We have run out of time for procrastination." Watch here.
---
Saanich-Gulf Islands Greens have created a website to help get out a "new story" for the election campaign
Check it out here, and sign up.
---
Liberals lack the political will to truly push a feminist foreign policy
In the wake of International Women's Day last month, this EXCELLENT article outlines one of the many areas where the Trudeau government has mined the issue of feminism and support for women to get votes, but hasn't followed through with actions.
The Trudeau government

has been loath

to press Canada's mining industry to higher standards, despite

promises

to do so prior to the 2015 elections. Yet studies of the oil, gas and mining industries

make clear

that there is a severe gender bias in the benefits and risks associated with the resource extraction industry around the world.
Women in the international garment industry — many working for Canadians companies —

continue to

disproportionately face challenges

including

unsafe working conditions, low wages, and sexual abuse.
Over a year ago, the Trudeau government

announced

plans to create a Canadian Ombudsperson for Responsible Enterprise, which would investigate accusations of wrongdoing by Canadian mining, energy, and textile companies overseas. To date, apparently

,

no progress

has been made in establishing this office.
The Trudeau government has done little to address "business as usual" in the war industry. While the Trudeau government recently

budgeted

$62 billion in new defence spending for Canada, it failed to add any new funding to its new Feminist International Assistance Policy.
Canada continues to

provide diplomatic cover

to Israel too, despite its over 50-year-old military occupation of the Palestinian territories. Beyond the day-to-day

burden

that all Palestinian women under Israeli occupation must bear, the Trudeau government's silence in the high-profile cases of two women is particularly unconscionable.
The challenge is not the lack of funds to implement a feminist humanitarian aid program, but the lack of political will to manage the mining, garment and war industries in a principled way.
---
Indigenous guardian patrols offer 'eyes on the land' across Canada
This blog has previously told you about the Indigenous Guardians Program. It was Coastal First Nations guardians who were first on-scene when a tugboat sunk off Heiltsuk Nation territory in 2016. Teams patrol Indigenous territories and waters to monitor, aid in emergencies, collect data on effects of climate change. Now, "at the second-ever conference of the National Indigenous Guardians Network, held in Vancouver on Tuesday, March 12, a series of leaders intimated that their movement has its sights set beyond simply monitoring emergencies and land use. They aim to one day enforce Indigenous law, which they said is a key element of sovereignty." Read more.
---
Indigenous protected and conserved areas
…and in this video, Indigenous people talk about Indigenous protected and conserved areas. "As part of Canada's Pathway to Target 1, Indigenous Nations from across Canada, came together in ethical space with the Federal and Provincial governments in ceremony and conference to discuss Indigenous Protected and Conserved Areas (IPCA's). We gathered in Stoney Nakoda / Treaty 7 territory (Canmore, Alberta) October 2018.
This short film highlights some of those discussions and the guiding principles, and is an excerpt from a longer film to be publicly released in Lkwungen territory of the Songhees, Esquimalt and WSÁNEĆ peoples (aka Victoria, BC) on April 17th, 2019, As part of the 35 year anniversary of the Wah'nah'juss Hilth'hooiss (Meares Island) Tribal Park."
---
Food security: Court documents reveal Monsanto's efforts to fight glyphosate's 'severe stigma'

Many canola farmers on the Prairies use the herbicide glyphosate on their crops. (Shutterstock)
More on the continuing saga of Monsanto and glyphosate. A stigma is a "mark of shame or discredit." Usually we feel compassion for people who have been stigmatised unfairly. It's hard to generate any compassion for Monsanto, though, despite its cries of how hard done by they've been. "A review by CBC/Radio-Canada of internal Monsanto documents disclosed in the court case of Dewayne Johnson, who sued Monsanto and won $78 million last October, showed the many efforts the company took to fight the IARC assessment. The documents also reveal communications between Monsanto and a Canadian firm hired to recruit scientists to publish studies that ultimately defended glyphosate — some of which were secretly reviewed by Monsanto prior to publication. All those papers, as previously reported by CBC/Radio-Canada, were also used as part of Health Canada's re-approval process of glyphosate in 2017." Read more.
---
Food security: More on glyphosate: Family farm documentary was part of pesticide lobby's campaign to change how you think
"[T]he documentary, called "Real Farm Lives," [is] a series aiming to demystify farmwork for Canadians, [and] showcases real families and has generated real media attention for the Englots, who run Costa Lotta Farms near Montmartre, Sask. And, according to a document obtained by National Observer, they were — wittingly or not — furthering a carefully-crafted public relations strategy developed in collaboration with an international marketing and public relations agency, Edelman, and presented months earlier to Canadian agrochemical manufacturers. Read more. In case you missed previous stories on this issue, check out "Has Ottawa sold out to Big Agro and its toxic chemicals?, "Dying from cancer, this man's case has stunning repercussions in Canada," and "Fired Quebec scientist blew the whistle on pesticide lobby influence."
---
Food Security: Green Good News: Regenerative farming in Manitoba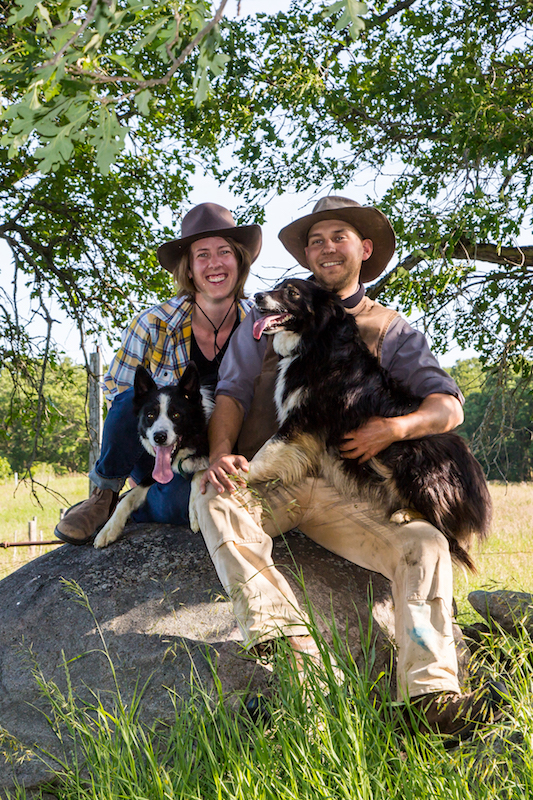 As a counterpoint to Monsanto and its agricultural practices, check out Luna Field Farm. Here's a clip from their mission statement:
"Luna Field Farm is a pasture (grass)-based livestock farm operated by first generation farmers Wian Prinsloo and Lydia Carpenter. The farm is run on several hundred acres of grazing pasture land in southwestern Manitoba. Through an ecological lens we focus on the health of our soils, recognizing that we are what we eat, from the ground up! We employ management intensive grazing techniques in a multi-species grazing system with the objective of better land, great food and a healthier community. We feel that growing food, and/or procuring local foods is one way to foster responsible land stewardship and nurture resilient communities. We want to provide you with the highest quality pasture-raised and grass-fed meats and encourage others to consider farming and food production as a viable livelihood."
---
Food [în]security: Minister Approves First Commercial GM Fish Factory: Groups raise concerns over transparency and environmental risk
With stories going back a couple of years, this has now come to pass. Catherine McKenna approved a GMO salmon factory on PEI. The Canadian Biotechnology Action Network (CBAN) put out a press release on April 2, stating "The company AquaBounty has announced that the Minister of Environment and Climate Change has approved the production of genetically modified (GM or genetically engineered) Atlantic salmon at a site in Prince Edward Island (P.E.I). This will be the first factory in Canada to produce GM salmon, which is the world's first GM food animal." And there is no requirement by the Canadian Food and Drug Association to label GMO fish in the supermarket. CBAN's Call to Action is "to ask every retailer and restaurant if they are selling non-GMO fish.  Advise them to put the non-GMO fish label on the menu, it is in their self interest to do this. Consumers are the only ones who should decide at the end."
---
Canada wants you to help public servants identify fossil fuel subsidies
No, this isn't a joke. Check it out here.
Globally
Roundup of the UN Commission for the Status of Women
The United Nations 63rd Commission on the Status of Women (CSW63) took place from 11th to 22th March in New York. The BC Council for International Cooperation (BCCIC) delegation actively engaged with the international community, attended the General Assembly sessions and participated in side-events hosted by Member States and Civil Society NGOs. We left New York feeling inspired and motivated to follow through with the aims of gender equality defined by this year's CSW. Find out more about what the CSW63 is about and some of what we learned in the blog posts below:
"Nordic Solutions" on Parental Leave for Gender Equality
Walk the Talk of Gender Equality
"Push back against the push back" – Town Hall meeting with the Secretary General of the United Nations
Themes of the United Nations Status of Women Conference
Gearing Up for the United Nations Status of Women Conference
(Bonus) How Does Gender Impact Development Work?
---
Climate Zone
This website at climatezone.org is a one-stop-shop for the latest information about the changing climate, global warming, and the transition to renewables.
---
Bill to prevent Northwest oil spills aimed at protecting orcas
In August 2018, this blog gave you an article and a video on articulated tug barges in which the Sierra Club BC was encouraging people to write letters. Here's an excerpt from their site: "Did you know dangerous shipments of oil and volatile chemicals are putting BC's entire coastline at risk right now? Articulated Tug Barges (ATBs) operate in the shadows without notifying the public of what they are shipping – which could be anything from heavy crude oil to volatile cancer-causing chemicals like benzene. Our federal government gives them a free pass to travel through BC's Inside Passage close to sensitive ecosystems and coastal communities who haven't been consulted. They're not designed to withstand our coastal weather and ocean conditions. The Nathan E. Stewart diesel spill and the near-catastrophe of the Jake Shearer in the Haiłzaqv (Heiltsuk) Nation's waters were ATBs."
Well, Washington State has just passed Bill HB1578 to require these barges to have a tug escort, and specifically cited protecting orcas as part of the rationale. Read more and read the original bill here.
---
Earth Overshoot Day
One way to improve sustainability, decrease the ecological footprint, push Earth Overshoot Day back more and more each year, and create new jobs and grow the economy is to invest in renewable energy. Earth Overshoot Day marks the date each year when mankind's demand for ecological resources exceeds what the planet can regenerate in that year. Right now, Global Footprint Network reports, we're using 1.7 Earths worth of nature each year.
---
Oil Spill Near World Heritage Site in Solomon Islands Is Spreading Quickly

Photo: Courtesy of SMH/Australian High Commission/Solomon Islands
"The Solomon Islands – an idyllic 1,000-island archipelago just northeast of Australia – is about as picturesque as surf destinations come. North and south-facing reef passes produce world-class waves, the water is crystal clear and, if you're lucky, you could surf a week without ever running into a crowd. But as paradisal as the region may look at a glance, the Solomon Islands' geographic location has made the country vulnerable to devastating tsunamis, earthquakes and coastal erosion (the latter due to extremely fast rates of sea level rise). And unfortunately, the country now has another environmental concern on its hands." Read more.
---
7 myths about forests, carbon and climate change

Vancouver Island clearcut. Photo by Mark Worthing.
"Retired government forest ecologist Jim Pojar and Skeena Wild have just released a report on forestry and carbon. The report refutes some common myths and shows why the protection of old-growth forests is critical in sequestering carbon and addressing climate change." Read more.
---
Brussels becomes first major city to halt 5G due to health effects
"I cannot welcome such technology if the radiation standards, which must protect the citizen, are not respected, 5G or not. The people of Brussels are not guinea pigs whose health I can sell at a profit. We cannot leave anything to doubt." (Céline Fremault, Minister of the Government (Brussels-Capital Region), responsible for Housing, Quality of Life, Environment and Energy) Read more.
---
A selfish argument for making the world a better place
Watch this short video that crams a lot of ideas into a very short time.
---
The great green wall: An astonishing project, an inspiring story
Watch this video and visit the website. This is a project to grow a wall of trees across the whole of Africa, but it's also much more than that - it's changing the lives of millions in the process.
Thought of the day:
Never doubt that a small group of thoughtful, committed citizens can change the world; indeed, it's the only thing that ever has. (Margaret Mead)